These are the cakes I made inthe last month. I have improved substantially.
Birthday cake for roomie of BF's sister. covered in tiny icing lady bugs and each lady bug cake has a different face.
What I Learned: Dont try to take out a cake from the pan too soon. Super soft cake doesn't like to be frosted. If all else fails, Brighten up the colors.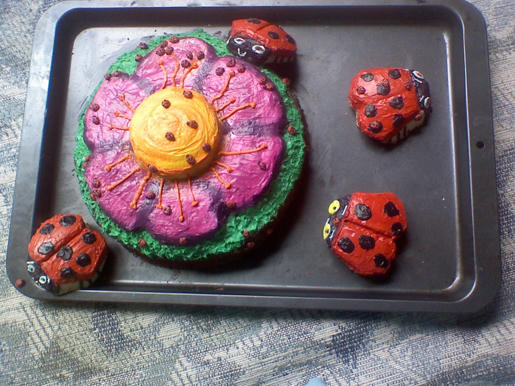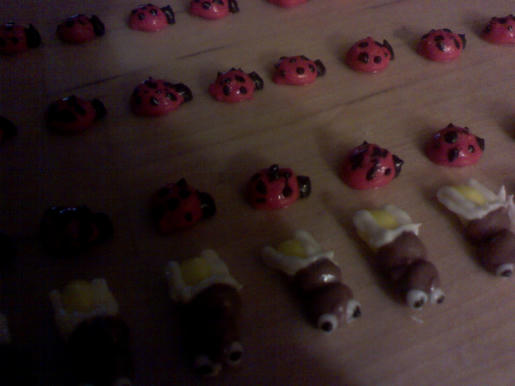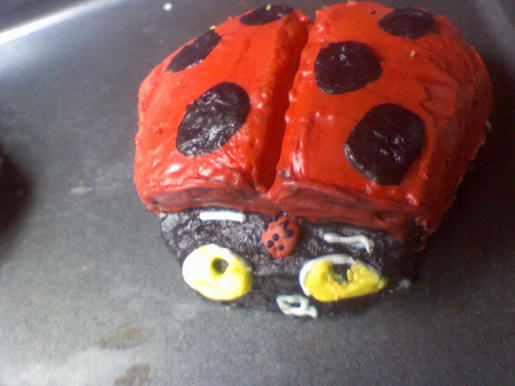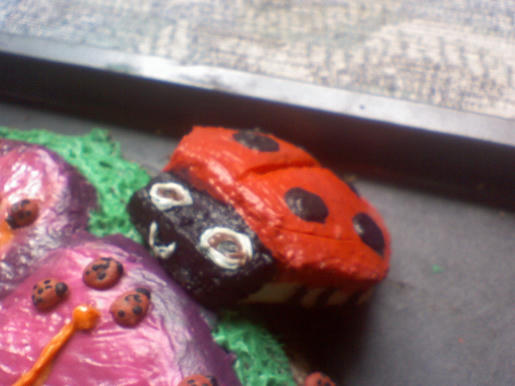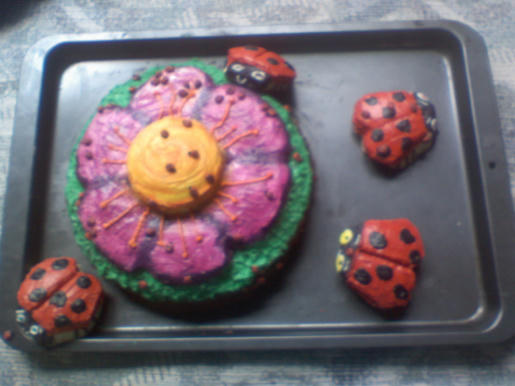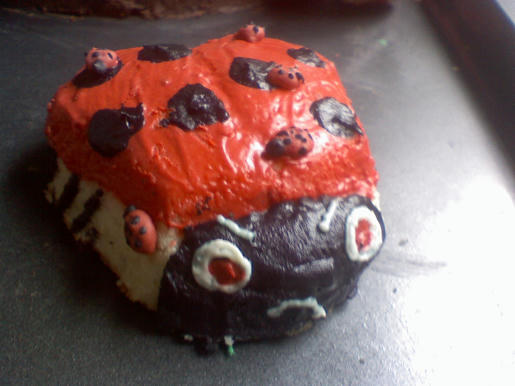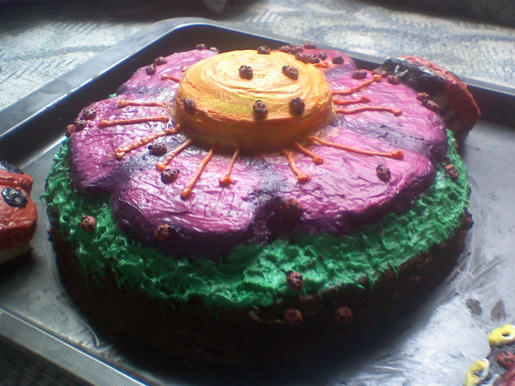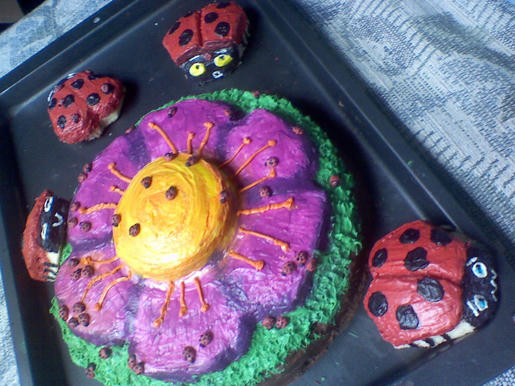 Cake was white lady bugs and flower, and chocolate cake base with chocolate & peanutbutter filling.
Made this for BF's Sister's Best friend. Beach hut with ocean and big leaf door.
Things I Learned: 3am is no time to be decorating a cake. Pretzel sticks are a life saver. Put on the crumb beach 1st. Premaking leaves = so much easier.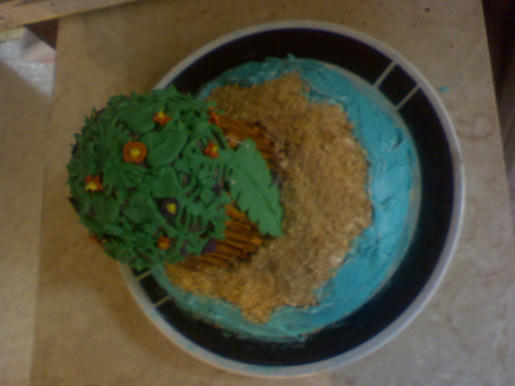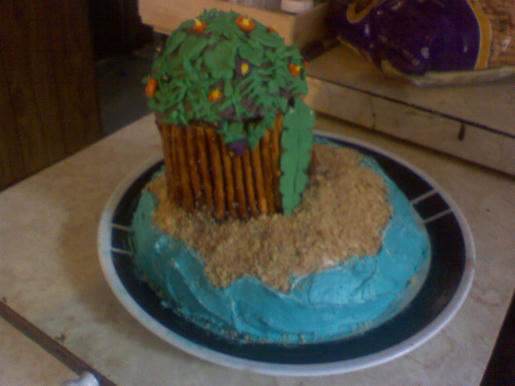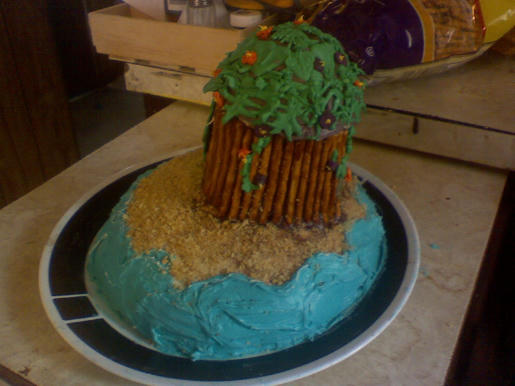 I dont remember getting the plate back :-(, alas.
Easter cake was asked for 3 days before the delivery day. redonkulous! but is ok. First time working with fondant. Ill post my recipe later, I merged 2 popular recipes.
What I Learned:730 am is no time to STILL be decorating a cake. Fondant is sticky, but easy. Flowers are time consuming to make. Frosting must be thick and not runny and melty. Fondant is an easy fix for a lumpy cake. Dry cake+ spritz+steam= moist cake. Everybody loves lemon. Scratch cake isn't the devil. A cake covered in fondant takes smaller pieces per person.
my first every flower!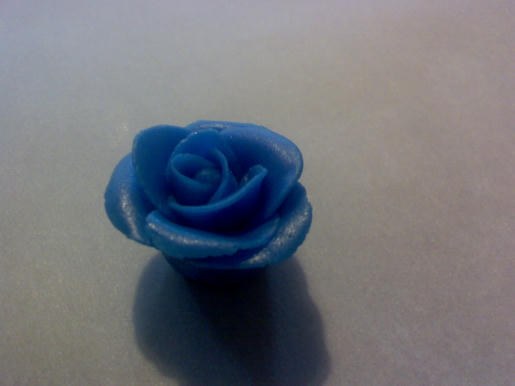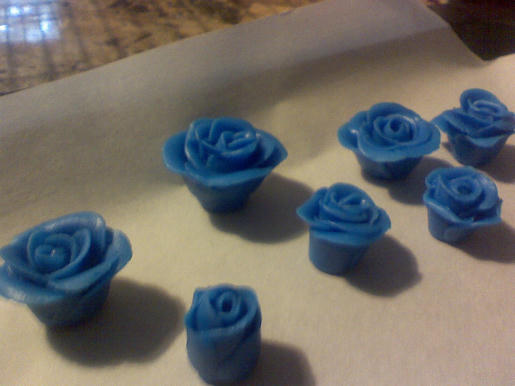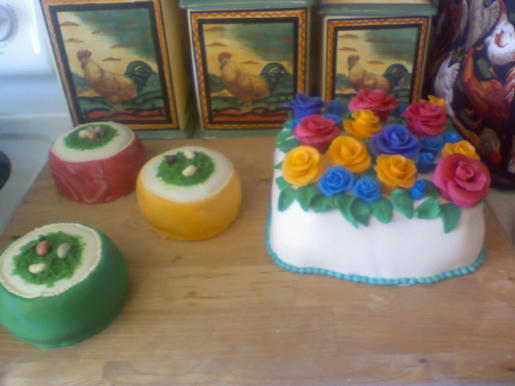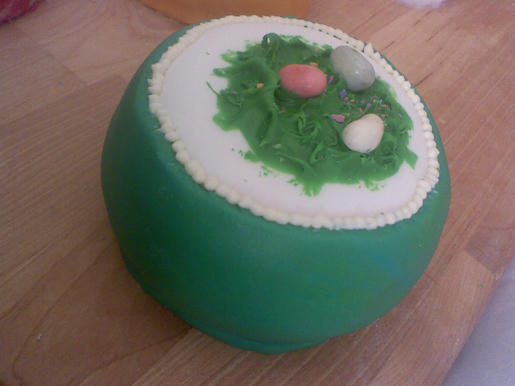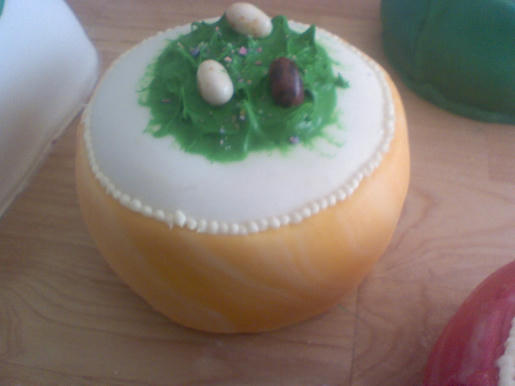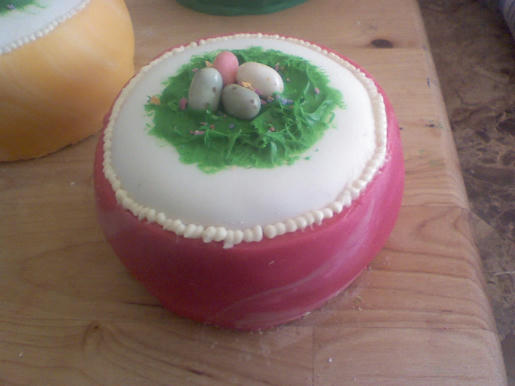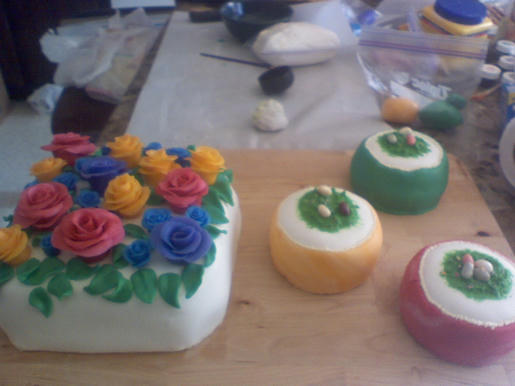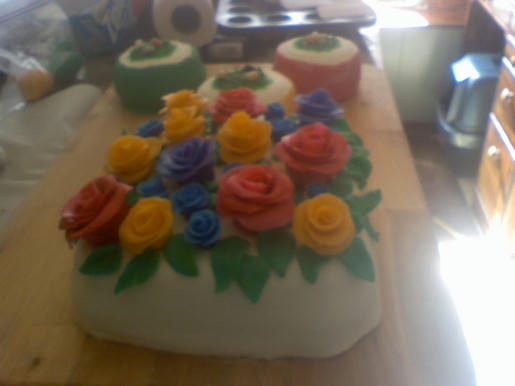 Everyone loved the cake and I got monies for it! My first monies cake!